About Florence Animal Clinic
A full-service veterinary clinic located on Locust St. in Florence, MA.
Florence Animal Clinic, formerly Berens Animal Hospital, is a locally owned full-service veterinary clinic. Our focus is on customer service and exemplary patient care. Our staff strives to be friendly, compassionate, and knowledgeable. Our doctors practice high quality medicine, with an emphasis on wellness and preventive care.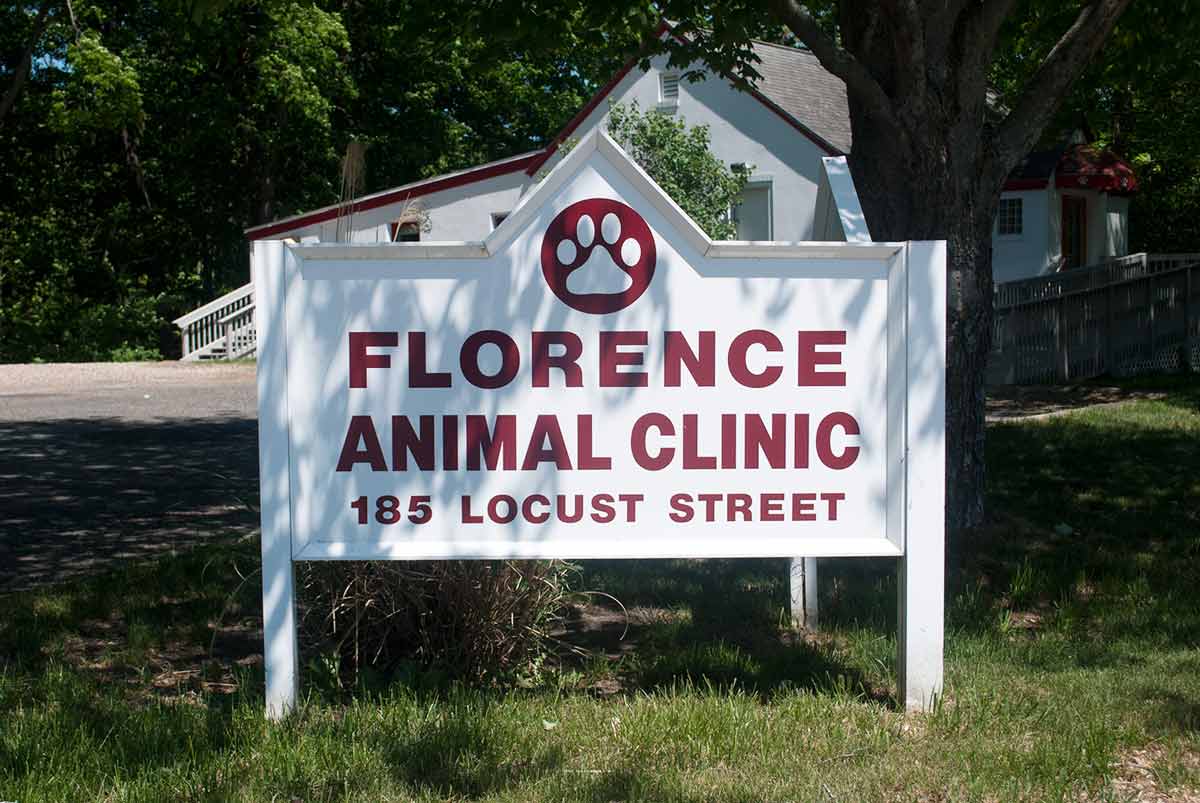 We'd love to meet your pet!
Florence Animal Clinic is located on Locust Street, just outside Florence Center in Northampton. We have ample parking and a kind, caring atmosphere for you and your pets. Get in touch to see if we are currently available for new patients. We'd love to have you!
Address:
185 Locust Street
Northampton, MA 01060
Phone Number:
(413) 584-9477
Click here for after-hours help.
Current Hours:
Monday: 8am – 5pm
Tuesday: 8am – 5pm
Wednesday: 8am – 5pm
Thursday: 8am – 5pm
Friday: 8am – 5pm
Saturday: CLOSED
Sunday: CLOSED
Try our online pharmacy to manage and order prescriptions:
"We don't feel like "just another client" when we go in. My dog even gets excited to see them!"
"Her dedication to our family and our pets has been outstanding and she has gone the extra mile in providing the best possible care to our animals."
"Her team epitomizes professionalism: caring, compassionate, generous, and knowledgeable. They have earned our gratitude and loyalty."
Our Services
Florence Animal Clinic is a full-service veterinary clinic offering kindness and care to your beloved pets.